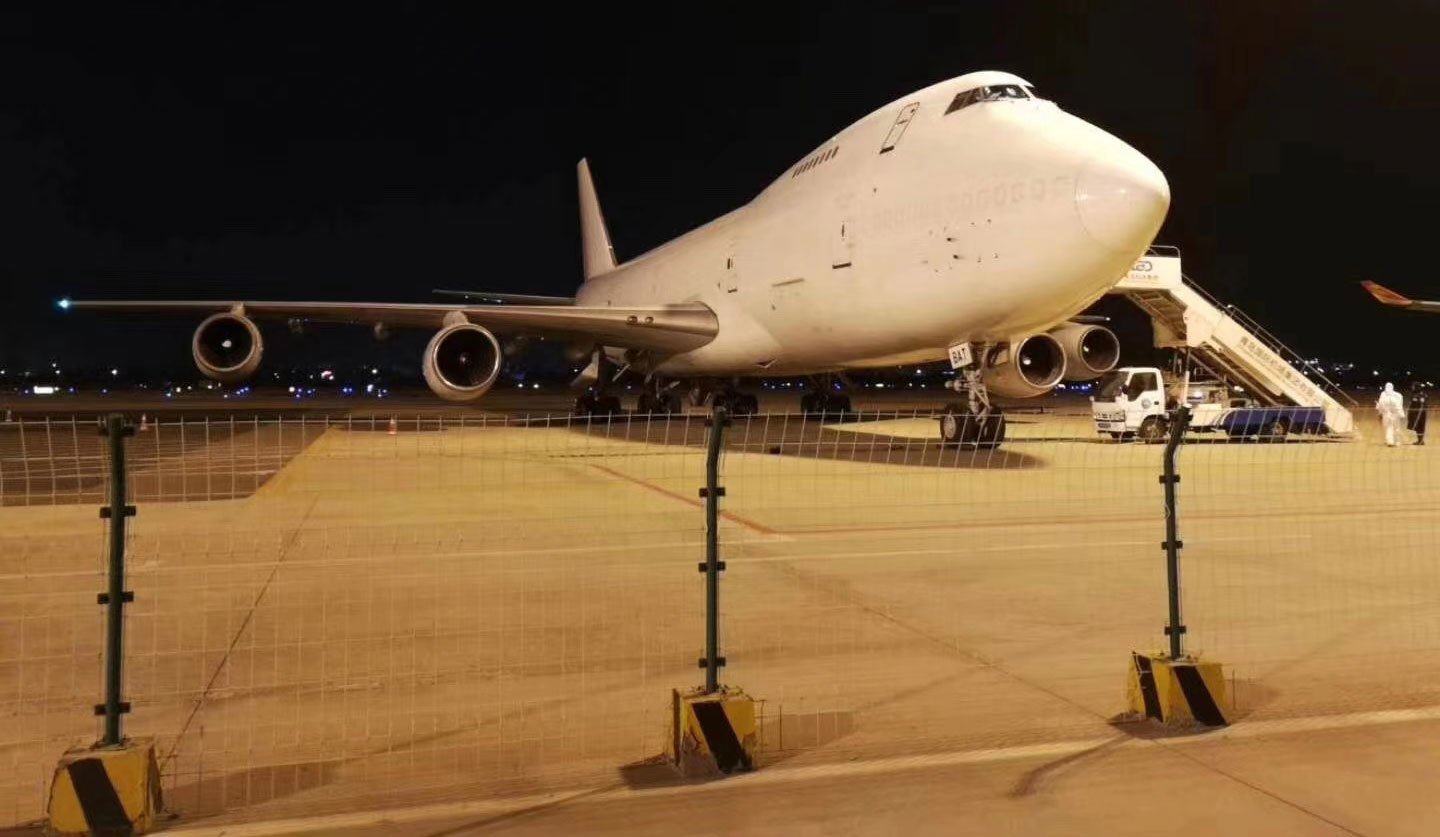 Current air freight price per kg from China to Slovakia
Current air freight price per kg from China to Slovakia
Airport of departure
Airport of destination
Price (RMB/KG)
Airline
Direct/transit
Flight
Transportation time(days)
HAK Haikou Meilan International Airport
≥45kg
≥100kg
≥300kg
≥500kg
≥1000kg
OK / PO
BTS/Bratislava
67.5
24
23.8
23.5
22.5
PVG-LEJ-BTS
2,3,4,5,7
2~3 days
KSC/Kositz
40.5
26
25.8
24.5
23.5
PVG-IST-JED
2,3,4,5,7
3~5 days
Valid date:2020.02.06 - 2020.03.06
This mainly introduces in detail the air freight price per kg for per kilogram of goods from China to Slovakia in 2020, as well as the specific airlines providing international air services between the two countries, cargo transport routes, transit airport, the flight available in which day, transportation time. Help you to have a detailed understanding of the international air cargo transportation market between China and Slovakia, as well as various factors that affect the air freight price per kg. Help the foreign trade industry and international air freight forwarders to find air transport solutions in the shortest time and save air transport costs.
Hainan's export products are mostly agricultural products, such as longan, litchi, banana, pineapple, mango, tilapia, Penaeus vannamei, Wenchang Chicken, pepper, fresh chrysanthemum, etc. These high-quality fruits and meat are exported to the United States, Canada, Brazil, Chile, Japan and Europe.
Due to the special nature of the products, the these products needs to be frozen or refrigerated. The use of refrigerated containers is required for international sea freight, and refrigerated box are required for international air transport. From the purchase of goods to transportation to the destination country refrigerated service is required all the way. In particular, fruit preservation time is only a few days, so the fruits exported from China to European and American countries are usually transported by air. As the aircraft itself can not provide power to ensure your temperature, refrigerated boxes are required to transport fruit, and direct flights is highly recommended.
The air freight price per kg for fruit from China to Slovakia is higher than that of common goods. The above list refers to the air freight price per kg from Haikou Meilan International Airport to Bratislava International Airport and Kosice International Airport. China's other major international airports, such as Guangzhou Baiyun International Airport, Shenzhen Bao'an International Airport, Beijing Capital International Airport, Shanghai Pudong International Airport and Hong Kong International Airport, can also take the price in the above list as reference.
We take the air freight price per kg from Haikou to Bratislava as an example. The specific details are as follows: when the weight of the goods on the air waybill is more than 45 kg, the air freight price per kg is RMB 67.5/kg; that for goods more than 100 kg is RMB 24/ kg; that for goods more than 300 kg is RMB 23.8/kg; that for goods more than 500 kg is RMB 23.5/kg; that for goods more than 500 kg is RMB 23.5/kg; that for goods more than 1000 kg is RMB 22.5/kg.
how much cost air freight to Slovakia
For example, 300 cases, 1800 kg, 8 cubic meters of instruments and meters need to be airlifted from Sanya, Hainan Province, to bratisla, the capital of Slovakia. The detailed air transport quotation and cost are as follows:
1. Delivery fee: RMB 900(from Sanya factory to Customs supervision warehouse in Haikou Meilan International Airport );
2. Airport miscellaneous expenses: RMB 380 (airport construction cost, export declaration fee);
3.air freight price per kg: RMB 22.5/kg, total cost: RMB 22.5/kg * 1800 = 40500 RMB
The total cost of this set of cargo is: 900 RMB + 380 RMB + 40500 RMB = 41780 RMB.
Hainan Cargo Airlines is selected, and its route is Haikou-Beijing-Bratislava. The total transportation time is about three days.
Different airlines have different air freight price per kg from China to Slovakia. It is important to know which airlines have so far provided services between China and Slovakia. OK Czech Airlines / PO Polar Cargo Airlines / CA China International Cargo Airlines / EK Emirates Airlines. To compare the price of which airline to Slovakia is relatively low, you can contact these airlines or their international air freight forwarders for information