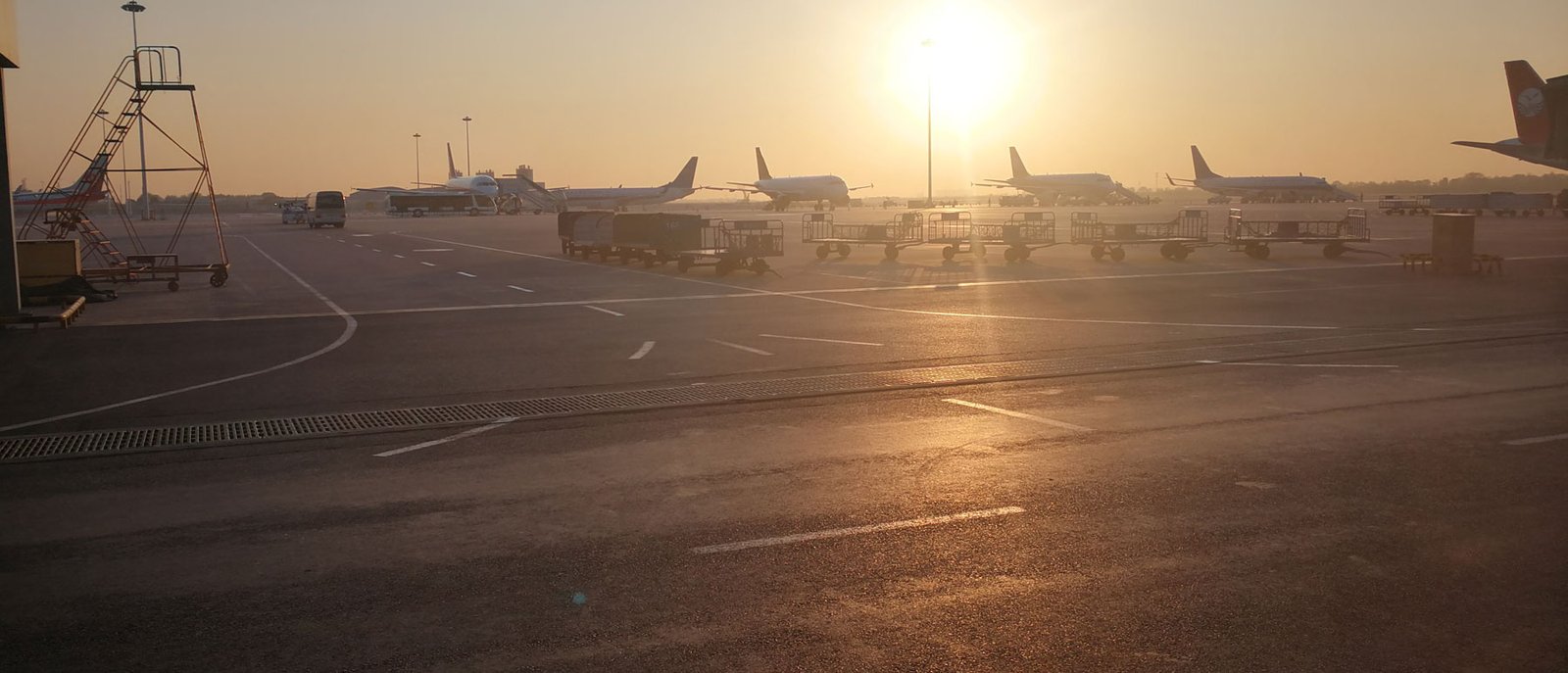 GoodHope Freight(China) Limited - Air Freight Forwarder
GoodHope Freight(China) Limited was established in 2008, located in Shenzhen- an important city in southern China. Its vision statement is to provide international air freight services from China to the world for the various countries around the world. GoodHope Freight(China) Limited is a logistics company with first-class price, professional service and international air freight!
What services does GoodHope Freight(China) Limited provide?
GoodHope Freight(China) Limited provides air freight services: air cargo booking, arrange the cheap air routes for customers, pick up air cargo export, customs clearance for air cargo export, air cargo warehousing / booking for air cargo import /customs clearance for air cargo import / customs supervision for air freight import / delivery service, etc.
As a well-known international air freight forwarding company in China, we can provide customers with international air freight services for general goods, as well as for different goods (cold collection / seafood / fruit / vegetables / fry / large equipment /overweight goods / battery / liquid / powder). At the same time, we can also provide different air freight for customers according to their different needs, and provide the fastest flight for goods that are urgently transported.
We always put the customer needs in the first place, whether it is a small batch of 45 kg for goods, or a large batch of 100 cubic meters for goods, in every step, we have the professional operators to arrange air freight, to provide you with the best international air freight services, make your business bigger and bigger. It is the first choice for your long-term cooperation!
Air Freight Team
A mature and professional team is a prerequisite for providing good service to customers. Handle the problems you may encounter, sum up experience, and do one thing after another, as Huawei CEO- Ren Zhengfei said. "Everyone is serious about doing one thing, making potatoes to make the best, this is the best contribution to the country." The GoodHope Freight(China) Limited has completed to transport many same cargo, and will never miss any cargo.
Air freight will prepare in advance and complete the work in time to reassure the customer. A stable team can have enough manpower to complete the surge in cargo volume during the airfreight at peak-season. At the same time, the stable team also explains the company philosophy of cultural. The salary and the development of company are accepted by the employees. The employees are willing to working with the company and make progress. The employees and customers are also more familiar with each other.
GoodHope Freight(China) Limited has a mature and stable professional team, which is the best choice for your career growth.
The Internet
As an international logistics company, GoodHope Freight(China) Limited provides services to all parts of the world. The good network is the guarantee for good cooperation and instant communication between our local air freight forwarders and airports in different countries. We provide customers with door-to-door service, provide customs clearance at the local airport, contact airlines, we will provide the safe and reliable agent for customers.
Domestic network in China, we have established a cooperative relationship with international air freight forwarders or airlines at various international airports in China. We provide air freight services such as air cargo export and import for more than 30 international airports.
Reliable
GoodHope Freight(China) Limited is a very reliable company in mainland China, you can track and know information about our company in official website of Shenzhen. Not only cooperative airlines and freight forwarders, but also customers, they all recognize our reliable service. We will carefully arrange the air cargo for each shipments, as long as the customers who have used our services are praised for my reliable service.
Service Guarantee
Different airlines/shipping companies/international express companies will provide customers with certain international logistics service guarantees. GoodHope Freight(China) Limited also provides customers with a series of service guarantees. When enjoying air cargo service guarantees provided by airlines, you can also get the extra service guarantees from our company.
Our company will select the appropriate air routes and departure airport for you through a series of analysis. Without enough manpower and information system support, it is impossible to select safe, reliable and suitable air routes from many airlines (routes, cabins, payloads, etc.) for customers within a few minutes.
Contact Information
Contact information for GoodHope Freight(China) Limited, you can contact us through our official website/ email/ office phone/ WeChat/ QQ/ WhatsApp/ Skype. etc channels.
We are welcome to the customers from all over the world visit our office and face-to-face communication with us to discuss some questions about international air freight.